Pure Vitality Group Program
Do You Want To Start Living Healthier?
IF YOU KNEW THERE WAS A RESOURCE THAT WOULD MEAN YOU COULD
Create healthy, delicious food that you love to eat...
Share your journey with like-minded people with similar goals...
Learn not only how to achieve your health goals but how to sustain them over time...
WOULD YOU JOIN?
You are ready to feel better… You just aren't quite sure where to start. That's where we come in.
The Pure Vitality Group Program is the easiest way for busy people to get healthy. Our delicious recipes, tips, and tutorials will give you energy, better moods, and more vitality as you learn alongside a tribe of like-minded people.
Have the health you want and the support you need right from the comfort of your own home — at a fraction of the cost of one-to-one health coaching.
This program is led and taught by several of the practitioners at Pure Vitality: Naturopath Becky Mauldin, Holistic Practitioner Marie Elam, and Life Coach Jason Mauldin.
You'll participate via our online membership site and online group forum. That's right, you don't have to go anywhere… all you need is to login to our membership site and you'll be able to access all the video training, recipes, and tutorials, no matter where you are in the world.
When you are a part of a tribe, you're part of something bigger than yourself. Each week you get to share your goals, celebrate your successes, and we will be there to help you overcome any challenges you might meet along the way.
Your tribe knows what you're going through and they'll be there to support and encourage you every step of the way. 
This Group Is For You If...
You feel like you are aging faster than you should, feel sluggish, and lack energy
You have cravings that cause you to sabotage your weight loss plan
You lack the time or inspiration to make a nutritious meal- let alone make it taste good
You tired of the conflicting information you hear regarding what is "good" for you and you'd like to figure out once and for all what works best for YOUR body
You are ready to jump start your natural weight loss journey
You'll get the tools you need to overcome mood swings, sugar cravings, improve energy, have glowing, clear skin, and a lean body, so you'll stay motivated and feel great every day.
In This Program You Will...
Figure out what foods work for YOUR body (no more dieting, calorie counting or deprivation)
Learn how to prepare meals that delight your taste buds and at the same time will give you energy
Find out how to rev up your metabolism and release weight naturally
Deconstruct your cravings and learn how to make special treats that will rock your world
Be connected to a tribe of health conscious people holding each other accountable with the continuous support of a a team of holistic practitioners
What's Included In This Program
Access To Our 100% Online Membership Site
Masterclasses and video lessons on everything from essential oils to detoxification, emotional health to fermentation, natural remedies to natural skincare.  It's all archived on our password protected membership site that you can access 24/7.  You'll be able to learn about all the topics that can keep you healthy and happy.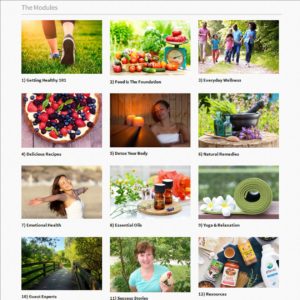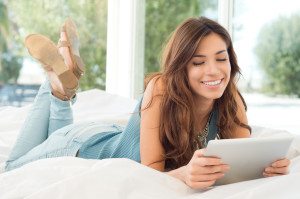 Online Group Forum
On our private Facebook forum, you will connect with other like-minded people, get support on your challenging days – and celebrate your brilliant days!  And we will be there to lead and guide you to make the best food choices, hold you accountable, and share our best tips on how to be healthy.
Weekly Video Tutorials
You will get to see behind the scenes - where you will see us in our homes, learning what we eat, how we fix healthy meals and snacks, so you can stay on track and learn how easy it is to eat this way!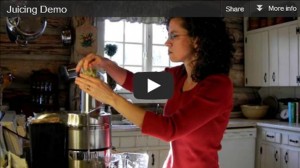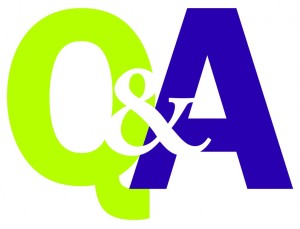 Bi-Monthly Q&A Calls
Every other week, you get to join us LIVE so you can get your questions answered and receive   personal coaching from us.  Each call is recorded and archived on our membership site so you can watch the replay anytime you want.
Recipes, Recipes, Recipes!
Hundreds of delicious recipes that will prove to you that eating healthy is NOT hard and the food can still taste delicious!  These are family friendly, time tested recipes from our own collection and are free of all the common food allergens.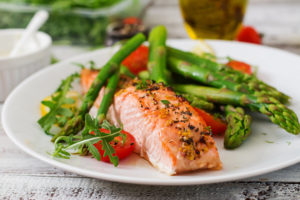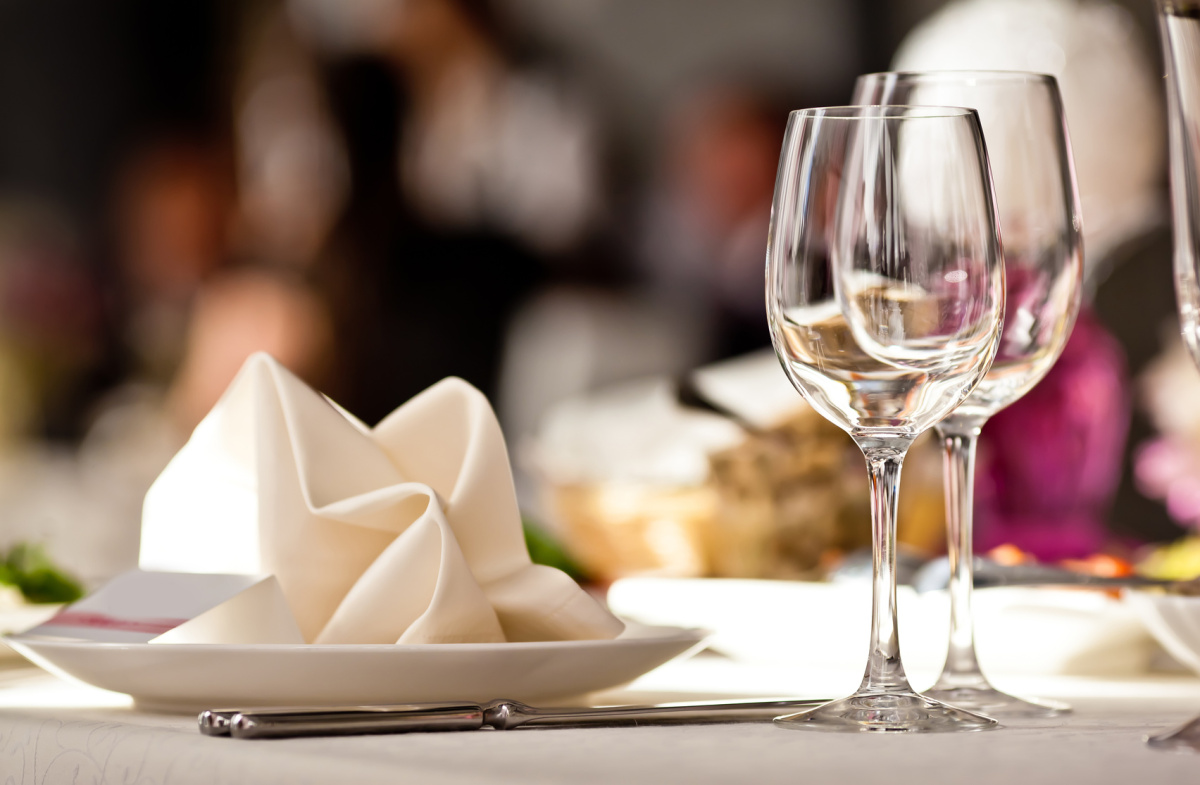 Restaurant Guide and Menu Options
Worried about eating out?  Traveling to a new place with restaurants you are not sure about?   We'll look over the menu for you and find healthy options on the menu that you can eat so you can stay feeling your best!  You'll also get our restaurant guide so you know how to make the best choices while eating out or on the go.
Challenges and Giveaways
Regular LIVE challenges will inspire and motivate you to take action along with the other members, share your successes, and work to earn prizes in our challenge giveaways (because who doesn't love free prizes!).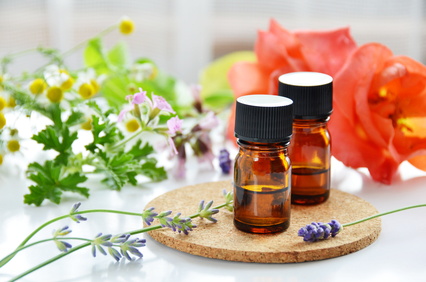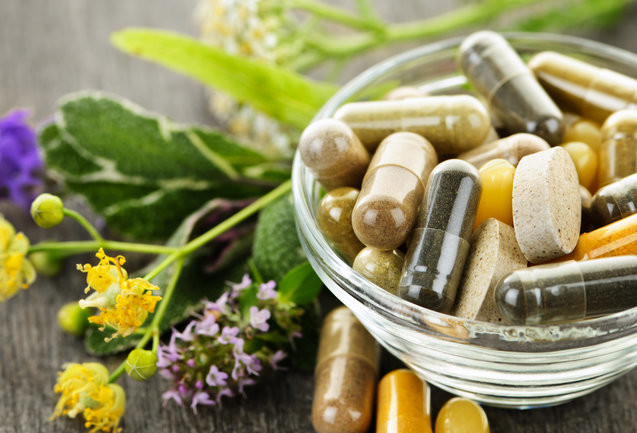 Learn About The Best Herbs and Supplements
Want to know which supplements and herbs are working to get people the best results?  We'll tell you which ones have passed the Pure Vitality test in our wellness center.  Stay up to date with the latest health information with our regular Supplement Spotlights, so you don't get confused by all the hype and misinformation online.
What if I cannot make one of the live calls?
We record each call so if you have to miss one, you will be able to catch the replay.  If you are not able to be on live, you can submit your questions ahead of time and you can listen to the recording at your convenience. All calls will be archived on the membership site.
Do I have to commit to a certain amount of months? How does this really work?
This group program is a month-by-month membership. You do not have to commit to a long-term contract.  You can stay as long as you want.  If you want to cancel, please let us know before your payment goes through.
What if I am on a special diet? Will the recipes work for me?
Yes. The recipes are gluten-free, dairy-free and refined sugar free. You can customize them to your specific needs.


Please bill my credit card for my membership in this group program for $30 and for $30 for subsequent months. I understand that I may cancel at any time by contacting Pure Vitality at getpurevitality@gmail.com or calling 877-927-8473.